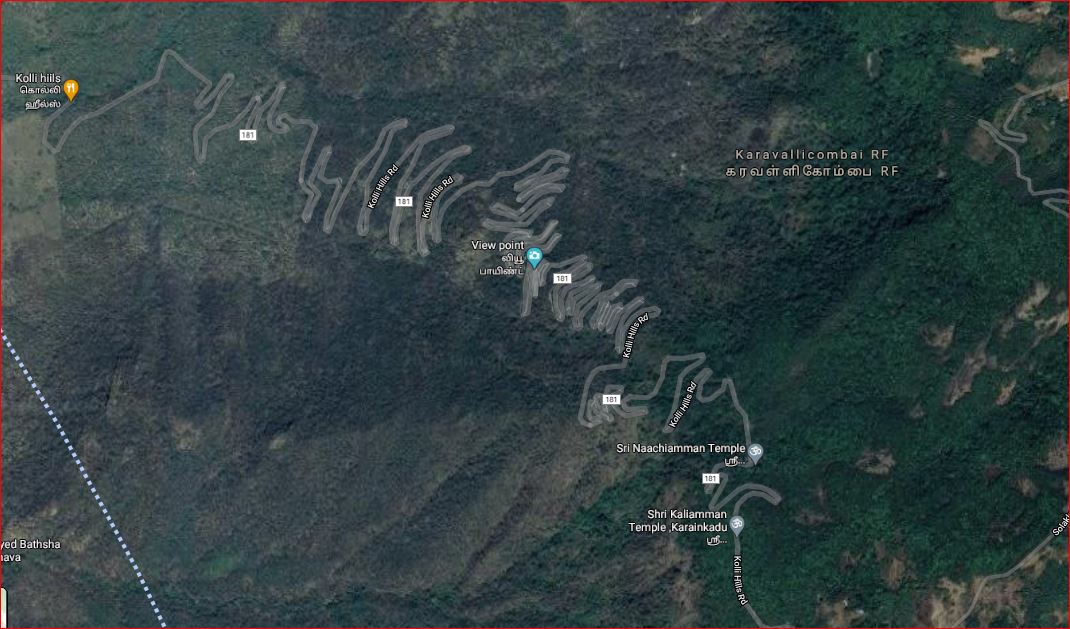 The Kolli Hills Experience from Bangalore
Kollimalai is an undiscovered hills station nestled in the Eastern Ghats at an altitude of 1200 metres. It is famous for its medical herbs grown on its hill slopes. Some of the many tourist attractions include The Arapaleswarar Temple, the Horticulture Farm, the Herbal Farm, Agaya Gangai Waterfalls, Boat house, Periyaswamy Temple, Ettukai Amman Temple, Pineapple farms, View Point and the Telescope House. The Tampcol herbal medicines are a big draw among visitors to Kollimalai
THE FAMOUS KOLLI HILLS HAIRBEND
The Kollimalai hair bend to ascend to the top of the Kolli hills, offers some breathtaking sights and scenes. It's a good opportunity to take some photographs for posterity.
TOP TOURIST ATTRACTIONS IN KOLLIMALAI ARE
01. Arapaleeswarar Temple
The Arapaleeswarar Temple is dedicated to Lord Shiva, and dates back to the 1st century AD. It built based on the Dravidian style of architecture. Visitors can visit the temple from Monday to Sunday: 6 am to 12 pm, and 4 pm to 7 pm.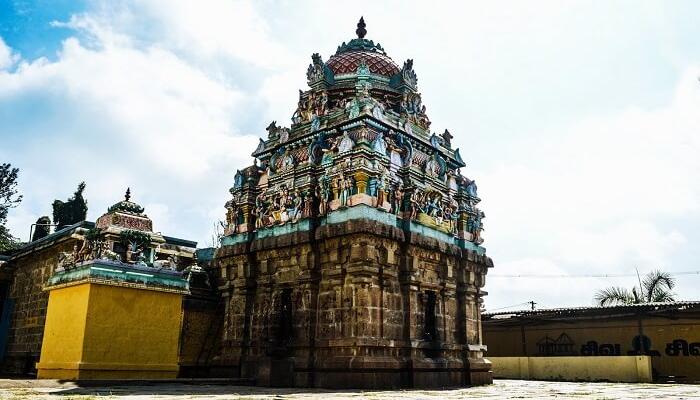 02. Botanical Garden, Kolli Hills
The Kolli Hills botanical garden is a marquee tourist location at the hills. Its special features include a beautiful Rose Garden, a majestic view-point, eco-friendly cottages, and a fun-filled Children's Park, Its best visited from Monday to Sunday – 8 am to 8 pm.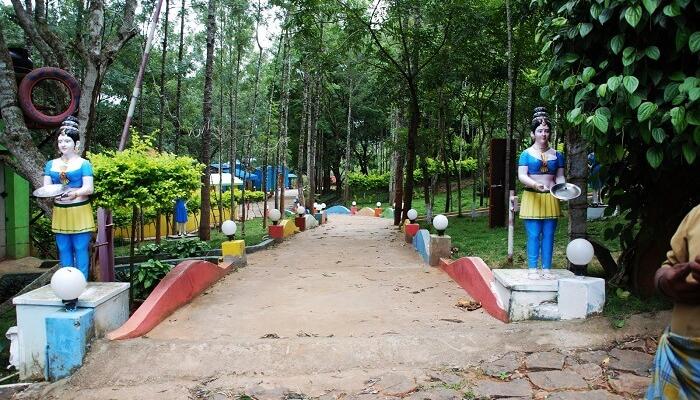 03. Tampcol Medicinal Farm
The Tampcol medicinal farms in the Kolli Hills is home to abundant home-grown medicinal plants. It's also a facility for the production of Unani, Siddha, and Ayurvedic products sold to all parts of the country. It can be best visited from Monday to Sunday – 8 am to 7 pm.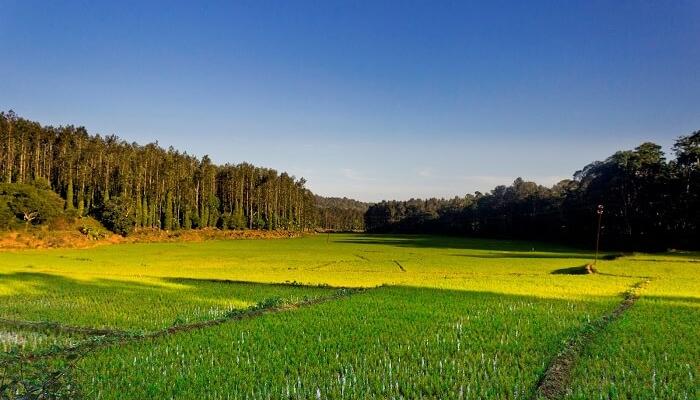 06. Agaya Gangai Waterfalls
The Agaya Gangai Waterfalls measures up to 300 feet, a 1000 meter ascent to the waterfalls is a famed trek everyone should experience. The best time to visit is from November to January after the annual monsoons.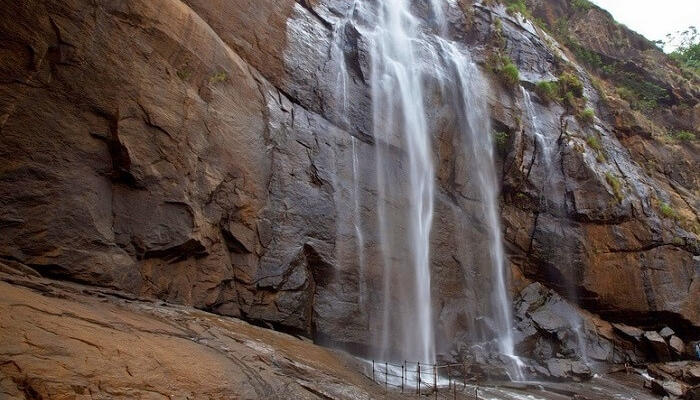 07. Vasalurpatty Boat House
The Vasalurpatty boat house is built on an artificial lake and is one of the popular places to visit in Kolli Hills. The serene lake is encircled by a lush green landscape. This makes it one of the most do activities at the hills. It can be best visited from Monday to Sunday – 6 am to 6 pm. The entry fee is as low as Rs 5.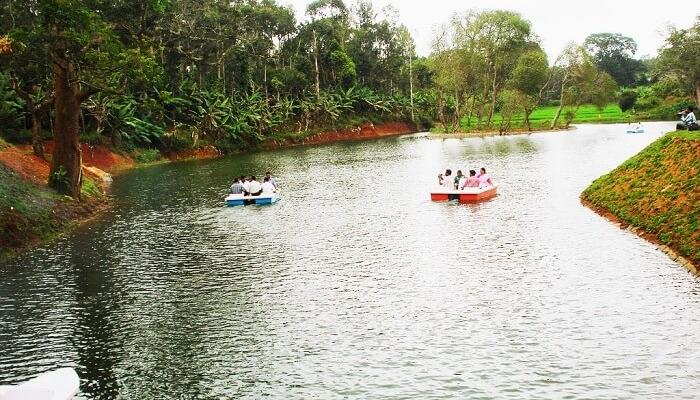 08. The Siddhar Caves
The Siddhar Caves are famous for being the abode of Siddhars – Ascetics who are devotees of Lord Shiva. It acted as a base for sages to practice traditional medicine and offer natural healing for many ailments.
THE DEEPAM TAXI ADVANTAGE
Deepam Taxi offers its customers the most affordable and reliable taxi service in the IT city of Bangalore.
Our Drivers are trained to sanitize common surface areas like the handle, seating, arm rest in the taxi after every drive.
Our personnel are trained to follow prescribed safety norms including maintaining adequate social distancing, and ensuring personal sanitization with hand sanitizers and disinfectants.
We offer some of the most competitive rates in Bangalore, For both one-way and two-way outstation trips to and from Bangalore city.
Our taxi drivers are trained and skilled and have the best travel route knowledge around Bangalore, This ensures our customers do not have to be put up with inordinate delays, or being unnecessarily held up in traffic.
Our fleet of vehicles is well maintained with proper service checks done periodically.
We can customize our travel packages according to your travel plans.
Do call us on 080 4684-4684 to avail our special discount offers and coupons.