Trekking offers many innate advantages to refresh your mind, body and to stay fit to fight the good fight in life. Medical practitioners recommend a regimen of regular exercise and a systematic diet with reduced calorie intake to help in avoiding lifestyle diseases like diabetes, blood pressure and heart disease. Regular exercise releases endorphins the feel good hormones most essential to give you an upbeat mood and motivation to stay active and energized.
Advantages of Trekking
Here are some of the many advantages of experiencing the thrill of a long trek or challenge yourself with adventure sports like rock climbing and river rafting. An adrenalin rush after a session of paragliding, bungee jumping and rock climbing is an exhilarating experience like no other. The health benefits associated with adventure sports are many.
It helps reduce stress by warding off anxiety and feelings of depression.
It boosts self esteem, improves sleep.
It strengthens your heart, increases metabolism.
It helps lower blood pressure, improves muscle tone and strength.
It helps you look slim, fit and healthy.
Trekking can also be fun, frequent trekkers boast of the fact that a physical challenge has helped them to get strong physically, get away from the grind of daily work, and it's helped them clear their mind of incessant work pressure.
It is usually a group activity, and is usually organized by companies to help foster stronger bonds of friendship at the work place and minimize peer pressure.
Planning your Trekking Expedition
They say "If you fail to plan, you plan to fail" Trekking near Bangalore is no child's play; Adventure aficionados have to make sure that they are well equipped and stay well informed about the challenges they may face during the adventure. Age and fitness levels of participants have to be kept in mind while planning any physical activity.
Your Quintessential Trekking Kit
A typical trekking kit usually include the following.
Flashlight – To manoeuvre in the dark and deep places.
Compass – Your directional utility device.
Google Maps – The default navigation tool.
Food – Stacking up on food is essential-energy bars, fitness drinks, dry fruits, carbohydrates and proteins is a good list.
Trekking Gear – Light Clothing, Waterproof lightweight shoes, socks and rock climbing ropes.
First Aid Kit – A good stack of painkillers, band aid, wound cleaning agents, scissors, tweezers etc.
Electrolyte replacement - To treat heat stress. And copious amount of water to keep trekkers sufficiently hydrated.
DEEPAM'S TREKKING HOTSPOT RECOMMENDATIONS
Here are some of the coolest trekking places near Bangalore for all your trekking needs.
01. Nandi Hills in Chikkabalapur
Nandi Hills, or Nandi Betta is the best treks near Bangalore. Situated near the town of Nandi, It is believed to be place of origin for the Arkavathy River. Some breathtaking scenery, rare flora, cool fresh air and peace, makes the hills the perfect place for a holiday. The best time to enjoy the beauty of this scenic place is early mornings. Although you can visit the hills at any time of the year. The Nandi hills are also a haven for adventure freaks. There are many operators who offer paragliding over the hills. The mild ascent to the hill top can be good opportunity for cyclists to cherish a challenging ride in and around the hills.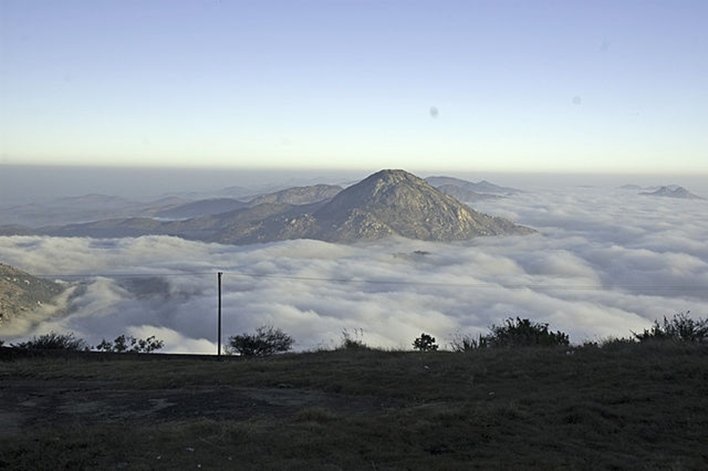 02. Antaragange Hills in Kolar
Antaragange is a famous rocky mountain hill range in the Kolar district. It is known for its rocky terrains and deep caves. Antara Gange is famous for its Sri Kashi Vishweshwara temple. It is dedicated to Lord Shiva and is also known as the Kashi of South India. The pond at the Vishweshwara temple is fed by a continuous stream of underground water. It is believed that these waters are fit for drinking and are said to have divine healing powers. The temple is open from 6:30 am to 6:00 pm throughout the year. Antaragange has more to offer visitors, filled with Rocky Mountains and large boulders; it's also a favourite trekking hangout for adventure lovers. The Antara Gange caves are 3-4 km from the temple. A steep and narrow path takes you to the mountain top which leads visitors to a village on the mountain called "Thera Halli".
03.Talakadu in Ramanagara
Thalakadu town, nestled on the banks of the River Kaveri, is a place steeped in mystique, and a rich cultural heritage. Its famous for the Vaidyanatheshwara temple dedicated to Lord Shiva. Thalakadu is a good picnic spot on the Kaveri river bank with ample opportunities for trekking, boating & swimming.
The place is shrouded in mystery with a history of over 30 temples buried under the sand. Legend has it that the then Ruler of Wodeyar coveted the jewels that belonged Alamelamma, after the death of her husband, the then chieftain of the Vijayanagar Empire. Raja Wadiyar I (1552-1617) sent his men to loot the jewellery from her.
On hearing this she collected her jewels and committed suicide by drowning in the Kaveri River before uttered a curse. A curse that has stood the test of time. The Mysore Kings have adopted sons and have not had natural heirs to their throne. It is believed that the temples in Talakadu are covered in sand dunes because of this curse. There have been many temples excavated till date, which stands testament to this story.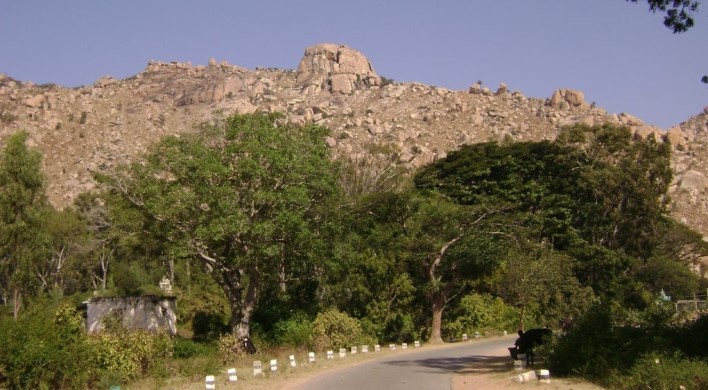 04. Shivanasamudra in Ramanagara
Shivasamudra is a location for a hydropower project on the Kaveri River. Its however famous with holiday makers for the spectacular Gaganachukki & Barachukki waterfalls. Shivasamudra town is popular for its stunning waterfalls, lush vegetation, rocky terrain with the roar of the cascading waterfalls making it a must visit place in Ramanagara. Shivasamudra is a place where the Kaveri River splits into two tributaries, This makes for an eye-catching viewing experience.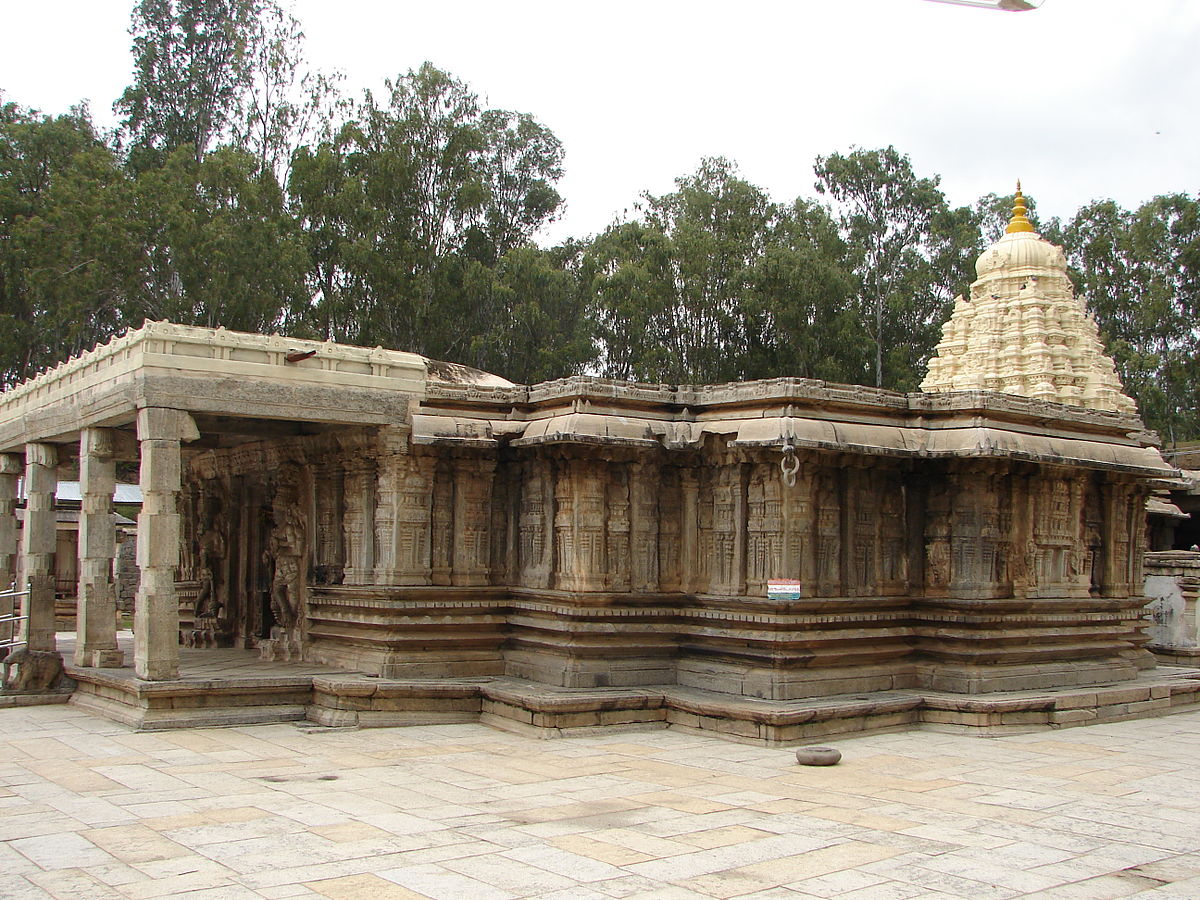 05. Skandagiri in Chickballapur
Skandagiri also known as Kalavara Durga is an ancient mountain fortress located around 70km from Bangalore. It is just off the Bellary road on the NH-7 Bangalore-Hyderabad National highway. The peak at an altitude of 1350 metres, and is a favourite hotspot for all trekking and adventure freaks. It transports any trail-blazer into a calm and peaceful environment. The trek offers many climbing challenges on the trek up to the hill top. The total hiking distance is 8 kms moderate to tough difficulty level, which makes it important for the participants to be physically and mentally fit.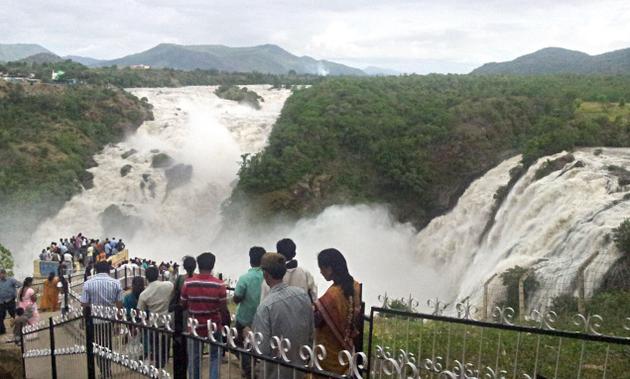 Trekking near Bangalore has never been that easy to organize, with Deepam Taxi's premier taxi service, do call our office we are sure to help you with any of your travel escapades.
THE DEEPAM TAXI ADVANTAGE
Deepam Taxi offers its customers the most affordable and reliable taxi service in the IT city of Bangalore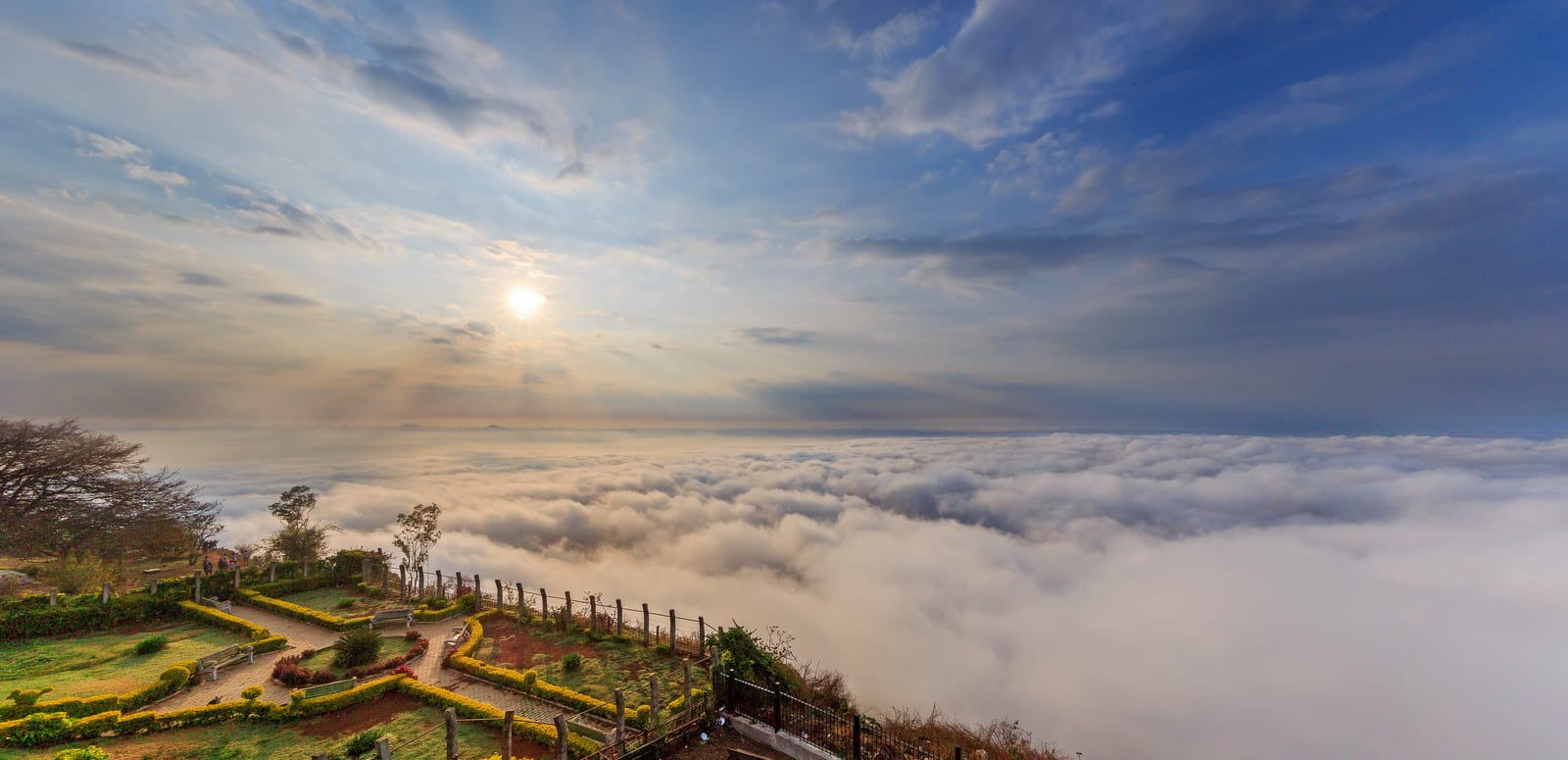 Our Drivers are trained to sanitize common surface areas like the handle, seating, arm rest in the taxi after every drive.
Our personnel are trained to follow prescribed safety norms including maintaining adequate social distancing, and ensuring personal sanitization with hand sanitizers and disinfectants.
We offer some of the most competitive rates in Bangalore, For both one-way and two-way outstation trips to and from Bangalore city.
Our taxi drivers are trained and skilled and have the best travel route knowledge around Bangalore, This ensures our customers do not have to be put up with inordinate delays, or being unnecessarily held up in traffic.
Our fleet of vehicles is well maintained with proper service checks done periodically.
We can customize our travel packages according to your travel plans.
Do call us on 080 4684-4684 to avail our special discount offers and coupons